Freya – Honey Onyx Basin
Item Code: 9011
Table-Mounted Honey Onyx Wash Basin.
Size: 600 x 500 x 140 mm
Highlights
Freya Honey Onyx Wash Basin. -> Dimensions: 600 x 500 x 140 mm Honey Onyx imported from Iran offers a radiant and luxurious dimension to our stone basin assortment. Wash Basins made of Honey Onyx are characterized by warmth and incredible depth of color. This stone has a layered patterning that is translucent, luminous and very hard. Also available in Pedestal Basins, Honey Onyx can be backlit to create a dramatic effect. Our stone basins are produced in the spiritual destination of Bali. At our artisanal workshops in Bali, the process of crafting each basin begins with single blocks of natural stone which are hand-crafted by highly skilled artisans using primordial sculptural techniques to create truly unique washbasins, each with a distinct set of material characteristics.
Care & Warranty
Our stone basins are made using high-quality raw materials and go through stringent Quality Control processes. We guarantee that our stone basin products shall be free from defects in workmanship when used properly and normally for a period of
Five (5) years
from the date of original purchase. We either repair or replace defective products. Note: Slight change in texture, characteristics, and color gradation is unavoidable in all natural stone material. The pictures on the website will not always represent the latest stone we use in production.
-> View Detailed Warranty Information
-> Care & Maintenance Guide
Related products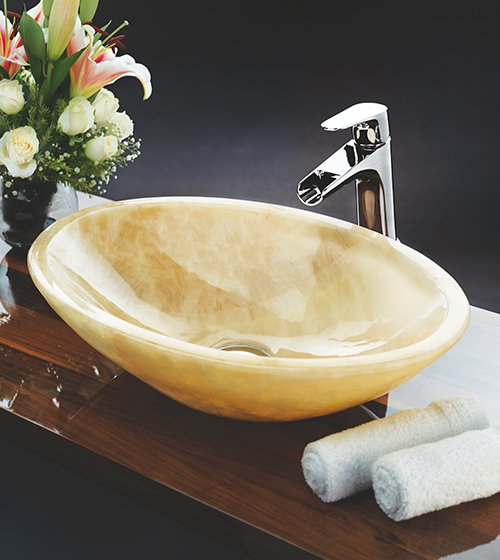 Item Code: 9006
Item MRP:

₹

46,500
WANT A PRODUCT FOR YOUR BATHROOM?
Your search for Innovative & Stylish products for your Bathrooms at best-in-class Affordable Pricing ends here. Leave us your details!